Experience the difference a team makes!
We have built a team of professionals to greatly enhance the quality of service we can deliver to our clients. This is basically how other professionals like your banker or lawyer operate. And on top of this, we've used cutting edge technology to dramatically improve the speed, efficiency and innovative capabilities of every part of the service we deliver.
We don't expect you to care about the fine-details of the inner-workings of our office. What you should care about is simply this. Because of the highly unique way we've structured the way we do business with today's increasing demands and expectations to achieve better and faster results our guaranteed systems work to sell our client's homes for more money in less time!
This is the largest investment you most likely have, so why not trust it with a proven TOP Selling Team of professionals who have the experience to give you the guidance and negotiating expertise to achieve the best results on your next move!
Lynne grew up in a real estate family; both her parents were Realtors.  Lynne began working as an in-house Sales Representative for builders, after school and on weekends, at the young age of just 16 years old!
Now, with over 25 years experience as a full-time Realtor, Lynne has consistently proven herself as one of the city's premier agents, winning Sutton Group's coveted Platinum Award 15 consecutive years, and being the #1 agent in our office (of ~130 agents) for 5 consecutive years – the only agent in any Sutton Group franchise in all of Canada to achieve this!
Lynne is also a Certified Home Stager, offering pre-listing home staging services to our seller clients, as well as 'after sale' staging and renovation consultations to our buyer clients.
In 2007, Lynne took her vast knowledge of New Home construction and sales and became a licensed builder herself.  Lynne is simply your best choice as an agent, if you've considered selling/buying or building a new home.
Mike McDonald, Sales Representative
Mike was a top agent at Century 21 before Lynne recruited him to team-up with her at Sutton Group.  Mike's experience in land development and new home construction, along with several large builder accounts, was a perfect match for Lynne, resulting in the #1 team at Sutton Group – Select Realty.
Mike brings over 10 years of experience as a full-time Realtor, and has won Sutton Group's highest award, the Platinum Award, 5 consecutive years.
Trent Forristal, Sales Representative
After Graduating McMaster University Trent went into real estate in London where he was born and raised.   Trent started his career at C21 First Canadian and quickly became one of their top agents before moving over Sutton Group Select in 2011 where he has emerged as a top agent as well.  In 2014 Trent received Sutton Groups Top
"Platinum Award".
Trent has 10 + years experience in real estate and specializes in Residential, Income Properties, New Builds, Development Land and Commercial properties.
Trent's Passion in Real Estate is evident the moment you meet him and he will be happy to help you with any of your Real Estate needs.
Michael Owsiak, Sales Representative
As an accomplished salesperson for over 10 years with various Bay Street firms in Toronto, Michael brings with him a wealth of experience in getting the best for his clients.
Michael's sales and real estate business development experience has required perseverance, tenacity and negotiation, and communication skills as he worked with a diverse, high-profile and international customer base.  Today, as a real estate professional in the residential and commercial fields, he is bringing those same skills and talents to an equally broad spectrum of discriminating clients.
His business approach is direct and successful: he listens to the client's needs and matches them to the right property, then assures an honest and efficient transaction.
Michael is a graduate of the University of Western Ontario as well as being a London native in love with the cultural, recreational and social opportunities the city provides.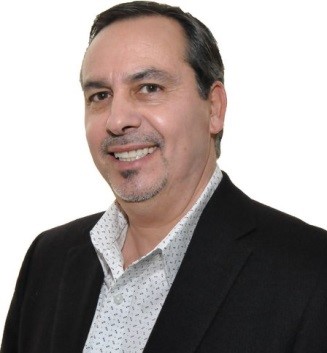 Direct: 519-933-3684
Office: 519-433-4331
Doug Doward, Sales Assistant
Doug has been part of Lynne's team for over 8 years. He brings with him a background in Commercial and Retail Sales and has worked in various Marketing positions over the past 25 years.
Doug successfully graduated from the Canadian Institute of Management in early 2000 at Western University. He has a special interest in new home construction, residential and condominium sales. Doug's experience in Sales and Marketing, coupled with his passion for Real Estate make him a strong member of the Sutton Team!